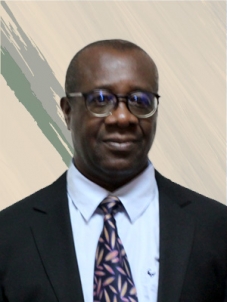 Programme Manager- Zambezi Strategic Plan
Eng. Evans (Pr. Eng.) holds a Master of Applied Science (MASc) in Civil Engineering from the University of British Columbia, Canada, and a Bachelor's Degree in Civil Engineering from the University of Wales' Saint David's University College. He is a registered Professional Engineer with the Zimbabwe Institution of Engineers (ZIE) and the Engineering Council of Zimbabwe. He is a Member of IAHS and IAHR.
Eng. Kaseke has over 25 years of professional experience with competencies in engineering hydrology, applied hydraulics, water resources management and decision support systems, water supplies and sanitation, agricultural and rural development, capacity development, policy development, strategic planning, consultancy and advisory services, procurement, problem solving research and publishing. Eng. Kaseke is passionate about the nexus and systems approaches in as far as the inter-dependences or linkages of water and diverse demand uses impact on resource availability in the context of climate variability and change.
Evans enjoys music.