Latest News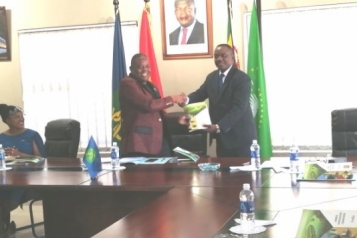 ZAMCOM Executive Secretary, Felix M. Ngamlagosi has now moved to Harare to take up his position as the Head of the Institution. Ngamlagosi was appointed Executive Secretary effective from 1 March, 2022.
Among his first tasks, has been paying courtesy calls to all Embassies of the Riparian States in the Republic of Zimbabwe to introduce himself as well as tell them more about ZAMCOM.
Today, Friday 29th July 2022, Ngamlagosi had the honour to meet and address Heads of Mission from SADC countries in Zimbabwe.
In his address to the SADC Ambassadors, he pledged ZAMCOM's commitment to working with them in achieving SADC and ZAMCOM aspirations of regional integration and cooperation in .....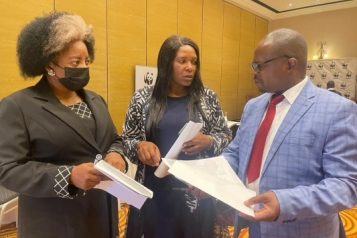 Zambia has commended the Kwando/Cuando River Basin Riparian States for successfully completing the "Transboundary Governance of the Kwando/Cuando River Basin: Protecting the Heart of Southern Africa" project. The Riparian States are the Republics of Angola, Botswana, Namibia and Zambia.
The highlight of completion of the project was the launch of two publications – Kwando/Cuando State of the River Basin and the Kwando/Cuando River Basin Health Report Card at a colourful ceremony held on 3 June, 2022 in Livingstone, Zambia.
Zambia's Acting Permanent Secretary in the Ministry of Water Development and Sanitation Mr. Lewis Mwansa officially launched the reports.
In his launching remarks, the Acting PS noted that the Kwando/Cuando is a critical headwater basin for both the KAZA and the entire Zambezi Watercourse.
Recent Projects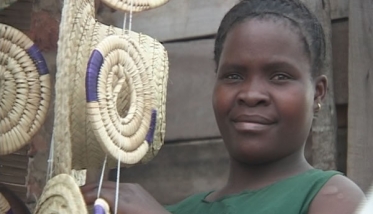 It is a decision support system enhancement to the ZAMWIS knowledge and spatial database system which supports planning, operations, management, and monitoring related functions. It aids in making decisions based on scientific data. In addition. the Flow Forecasting System which aids in forecasting flow, runoff was also developed and can be accessed here.