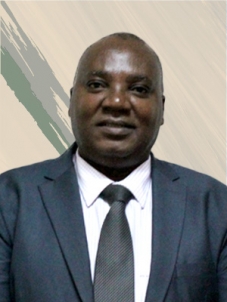 Programme Manager- Zambezi Water Information System
Hastings holds a Master of Science (MSc) in Hydroinformatics obtained from UNESCO-IHE Institute for Water Education, in the Netherlands, Bachelor of Engineering (B.Eng) from the University of Zambia and a Master of Business Administration (MBA) from the University of Nicosia.
He has over 23 years of working experience at operational and management levels in the field of water resources management; Hydrology, hydrological/hydraulic modelling, water resources assessment, planning and development, GIS and remote sensing, relational databases and water resources information systems including project management. He has worked at various levels such as Water Engineer, Head of the Water Board, Principal Hydro-informatics Officer and IWRM Coordinator. He has participated and contributed to various water initiatives and programmes both in Zambia and the SADC region.
During his spare time, Hastings likes watching soccer and reading magazines.