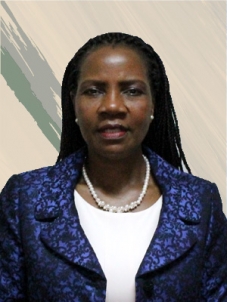 Acting Executive Secretary/Programme Manager –Information, Communication and Partnerships
Leonissah has a longstanding relationship with the Zambezi Watercourse in the field of communication and partnerships dating back to the 1990s, having worked for the Southern African Research and Documentation Centre (SARDC), the Zambezi Action Plan Project 6, Phase 2 (ZACPRO 6.2), the Interim ZAMCOM Secretariat, and now for the permanent establishment.
Leonissah is a holder of a Diploma in Journalism from Evelyn Hone College in Zambia, a Bachelor of Arts (BA) degree in English and Communication Studies from the Zimbabwe Open University and a Master of Project Management Degree from the University of Southern Queensland in Australia. Leonissah has a passion for water as it relates to Gender. She believes that gender mainstreaming in the management and development of water resources should go beyond the rhetoric around the political tables and the corridors of power and spread to where it matters the most – on the ground where the majority of those that do not have access to clean water and sanitation live.
Leonissah enjoys doing catch-up with friends and family over well-watered meals when she gets the time! She is also an avid soccer and tennis fan!